Quick Overview
Serie | 2

wall-mounted cooker hood

90 cm

DWH098D60I
90*cm | Wall mounted chimney
Motor power: 350 W
Very high suction power
2 high efficient baffle filters
Max. noise levels: 55 - 73 dB
Push button controls for 3 fan
speed regulation
2 years comprehensive warranty
Appliance dimensions (HxWxD): 650 x 898 x 460 mm
Serie | 4

Gas hob

90 cm

Hard Glass, Black

PPQ9O6B10I
90*cm | 5 burners | Black glass gas hob
Carbonized steel and Aluminum burners
Carbonized steel burners with lotus bud
shaped flame to suit Indian way of cooking
Stainless steel pan supports for wobble free cooking
Easy to clean stainless steel heat shields
Appliance dimensions (HxWxD): 60 x 860 x 510 mm
Cut out dimensions (HxWxD): 60 x 730-732 x 490-492 mm
TrueMixx Radiance

600 W

Red

MGM4331RIN
Specification :
600 W 2-C series motor
Stone Pounding Technology
100% Copper winding motor
Robust metal insert nylon couplers
Hands-free operation
Concealed bush
Easy cable management
30 minutes motor rating
Overload protector
High quality and long-lasting ABS body
3 speeds + Pulse
Serie | 2

wall-mounted cooker hood

90 cm

DWH098D60I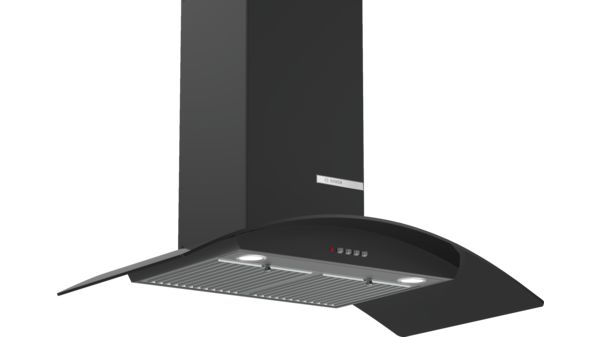 Excellent in performance – also comes with an integrated glass to add a modern touch to your kitchen.
Design :
Chromed Push buttons
Chromed logo strip on the chimney
Key Function :
Maximum extraction rate according to EN 61591: 705 m³/h
Maximum blower performance: 745 m3/h (freeblowing)
Extraction rate: Optimal performance to keep your kitchen odour free in no time
Converts to Recirculation Mode with Accessory Kit (Separate Purchase Required)
Absorbs odors with Charcoal Replacement Filters (Available for sale)
Ducted or Non-ducted Options
LED-Illumination: The energy-saving lighting provides white and good lighting for the hob area.
Comfort :
2 x 2 W LED spot 1W
Quiet operations at 73 dB (re 1 pW) at speed setting 3
Serie | 4

Gas hob

90 cm

Hard Glass, Black

PPQ9O6B10I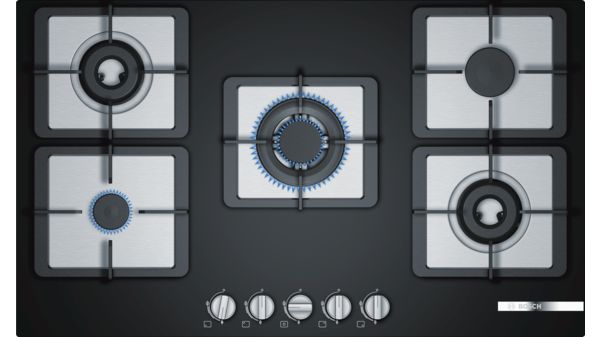 Developed specially for the Indian market, with powerful burners suited for your favorite Indian cuisines.
Sword knobs: for an ergonomic control.
Surface colour: elegant black tempered-glass design.
Low Profile Stainless Steel Cooking Surface is Easily Accessible and Quick to Clean
Technical Specification :
5 gas burner
1 Wok burner, 4 standard burners
Front left burner maximum power up to 1000 W (depending on gas type)
Rear left burner maximum power up to 2500 W (depending on gas type)
Centre burner maximum power up to 3800 W (depending on gas type)
Front right burner maximum power up to 2500 W (depending on gas type)
Design :
Black glass
Sword control knobs
Bosch logo clip
Function :
Preset nozzle: LPG G30 30 mbar
Knob ignition
Steelpan supports
Assured Gift :
TrueMixx Radiance 600 W RedMGM4331RIN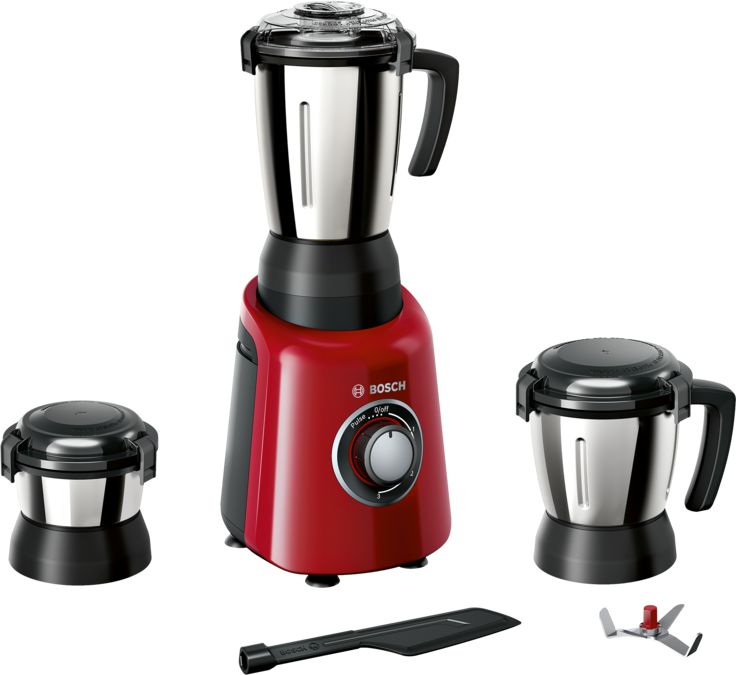 The TrueMixx Bold Mixer Grinder: With its unique Stone Pounding Technology which recreates the traditional pounding effect to deliver the authentic taste of dry grinding recipes.
Stone Pounding Technology: Combination of powerful high torque motor and blunt PoundingBlade for traditional dry grinding.
Stainless steel dry, wet and chutney blades for superior grinding performance.
Comfort.
Hands-free operation thanks to unique lid locks and strong suction feet.
The ergonomic design of jar handles for easy operations.
Cable management for easy handling and storage.
More Information

| | |
| --- | --- |
| Brand | Bosch |
Sold By:
Authorized Company Dealer - Laxmi Stainless Steel Works
One Of The Most Trusted Appliances Store In Pune For Quality And Branded Products
Established: 1976
Address: Appa Balwant Chowk Pune
Phone: +91 20 2445 0728