Quick Overview
Serie | 2

wall-mounted cooker hood

60 cm

Stainless

Steel

DWB65BC50I
60*cm | Wall mounted chimney
Motor power: 210 W
High suction power
2 extra large high efficient
Mesh filters
Max. noise level: 48 - 69 dB
Push buttons controls for
3 fan speed regulation
2 years comprehensive warranty
Appliance dimensions (HxWxD): 550-830 x 598 x 500 mm
Serie | 4 Gas hob60 cm Hard Glass,
BlackPPH6O6B10I
60*cm | 4 burners | Black glass gas hob
Aluminum burners
Heavy duty wok burners
Stainless steel pan supports for wobble free cooking
Easy to clean stainless steel heat shields
Appliance dimensions (HxWxD): 41 x 590 x 510 mm
Cut out dimensions (HxWxD): 41 x 560-562 x 490-492 mm
Serie | 2

Built-In Microwave Oven

Stainless steel

HMT75M551I
17 ltr stainless steel electric built-in microwave

5 Power levels: Max 800 W Microwave function

24.5cm glass turntable / 7 Automatic programmes

Appliance dimensions (HxWxD): 362 x 453 x 300 mm

Cut-out dimensions (HxWxD): 362-365 x 453-470 x 300 mm
Assured Gift
Juice extractorVitaExtract 150 W WhiteMESM500W
Gentle squeezing technology, at low speed of 60 rpm for slow, yet efficient rotation
High-performance, low noise-robust
150 watt motor for ultimate efficiency
Vibrant recipe booklet to inspire ideas for healthy juices
Serie | 2

wall-mounted cooker hood

60 cm

Stainless
Steel

DWB65BC50I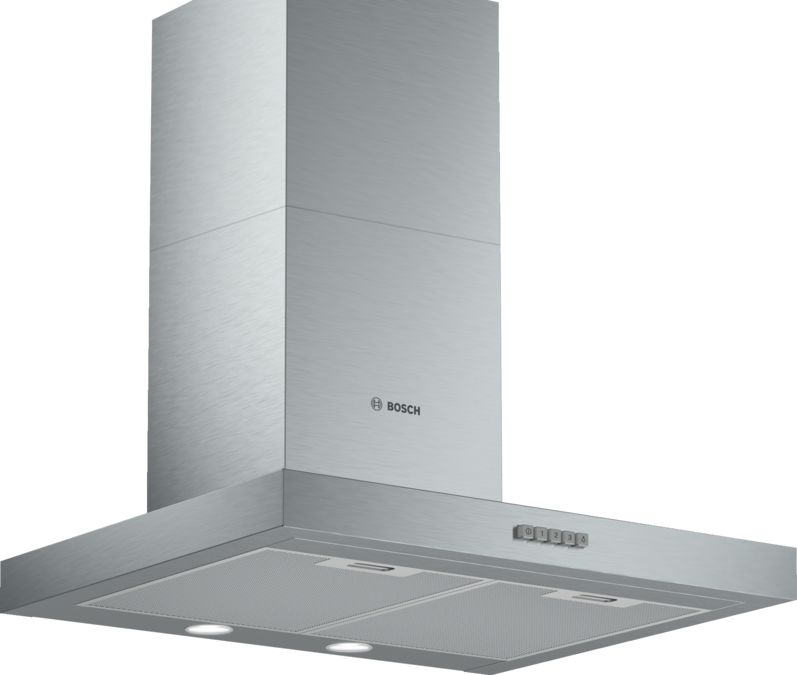 Box-design hood: performance and matching kitchen design bundled in one hood.
Design :
Wall-mounted hood
Box design
Appliance color: stainless steel
Push-button control
Performance :
Maximum extraction power 612 m³/h (free blowing)
Noise level according to EN 60704-3 and EN 60704-2-13 at max. normal use exhaust air: 69 dB(A) re 1 pW (55 dB(A) re 20 µPa sound pressure)
Extraction rate in recirculation mode: Max. normal use: 278 m³/h
Comfort :
2 x 1.5W LED
Light Intensity: 304 lux
Colour Temperature: 3000 K
Steel filter cover, dishwasher safe
Energy Efficiency Class: C
Technical Information :
Suitable for ducted or recirculating operation only
Diameter pipe Ø 150 mm (Ø 150 mm enclosed)
Dimensions exhaust air (HxWxD): 450-830 x 598 x 500 mm
Serie | 4 Gas hob60 cm Hard Glass,
BlackPPH6O6B10I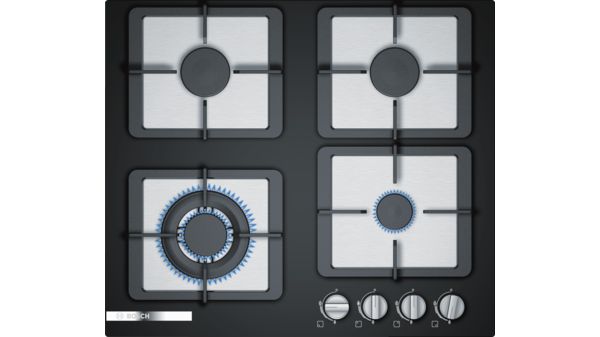 Developed especially for the Indian market, with powerful burners suited for your favorite Indian cuisines.
Design :
Black glass
Sword control knobs
Bosch logo clip
Key Functions :
Preset nozzle: LPG G30 30 mbar
Knob ignition
Steelpan supports
Technical Information :
Dimensions of the product (HxWxD mm) : 41 x 590 x 510
Required niche size for installation (HxWxD mm) : 41 x 560-562 x 490-492
Total connected load gas: 8.3 KW
Power cord length of 120 cm
Serie | 2

Built-In Microwave Oven

Stainless steel

HMT75M551I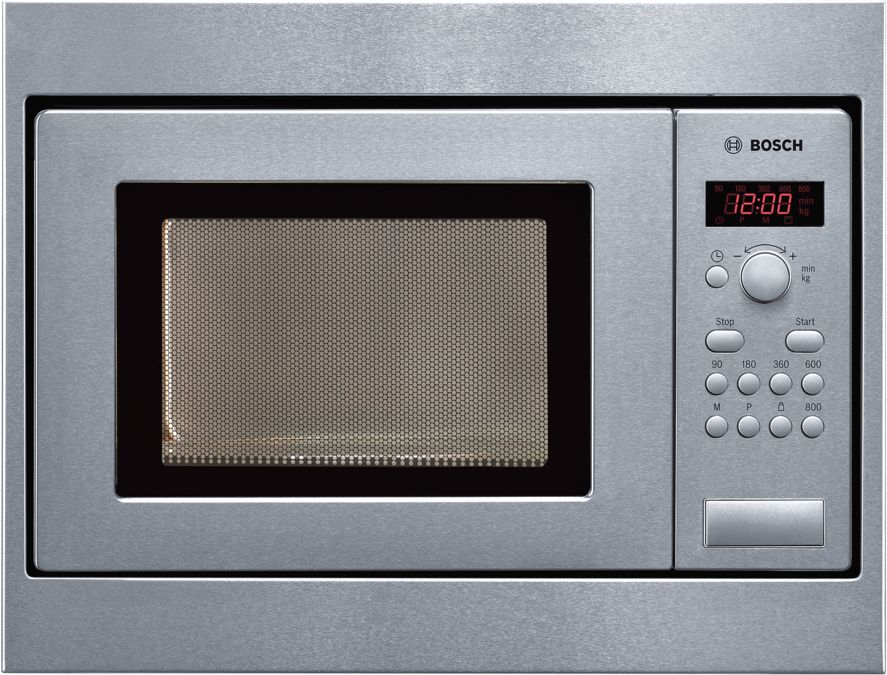 Design :
Oven door with Left hinged side opening door, maximum opening 160 degrees
Comfort :
Automatic programs, 7
Glass Turntable diameter 24.5 cm
Length of mains cable: 130 cm
Total connected load electric: 1.27 KW
Dimensions:
Appliance dimension (hxwxd): 364 mm x 453 mm x 300 mm
Required niche size for installation (HxWxD): 362 mm - 365 mm x 453 mm - 470 mm x 320 mm
Max. time setting (MW): 99 min
Assured Gift
Juice extractor

VitaExtract

150 W

White

MESM500W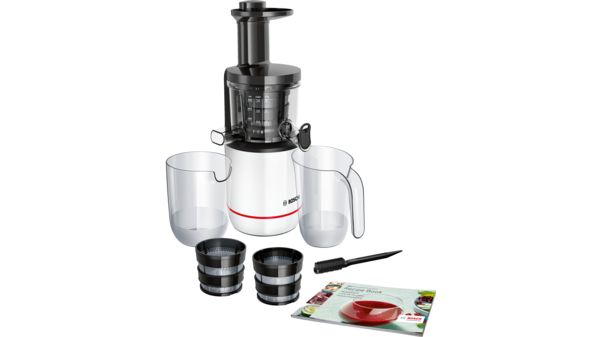 Comfort :
Suitable for most fruit and vegetables
Silent operation ensuring no disturbance to people around
Reverse function to quickly resume juice making
Safety :
Product components that come in contact with food are made of BPA free materials to keep you safe and healthy
Motor only runs if the appliance is assembled correctly with the lid closed
Cleaning :
Specially designed double-sided brush for easy and precise cleaning
Comfortable cleaning comes with the convenient rubber rotation part – pour in water and let it clean the bowl while operating
Accessories removable for dishwasher
Accessories included :
Juice container 1000 ml
Pulp container 1300 ml
2 filters: fine and coarse
More Information

| | |
| --- | --- |
| Brand | Bosch |
Sold By:
Authorized Company Dealer - Laxmi Stainless Steel Works
One Of The Most Trusted Appliances Store In Pune For Quality And Branded Products
Established: 1976
Address: Appa Balwant Chowk Pune
Phone: +91 20 2445 0728